Strategy
Orex Minerals knows the most important resource for any company is its people. The Company is committed to maintaining comprehensive health and safety protocols to protect employees in the field and in the office. The COVID-19 pandemic has highlighted the necessity for a safe work environment, but safety has always been important for Orex Minerals, our Joint Venture partners, and the various consultants working on our projects.
How we implement this strategy
Ongoing training and awareness are key to keeping safety in the forefront of our crews' minds. Regular safety meetings are held on each project at the beginning of each work cycle and at beginning of each workday, with a review of safety issues and solutions. Each worker signs a "Plácticas de Seguridad" card.
Orex Minerals provides suitable safety equipment for all field personnel. Safety briefings and signage reiterate the importance of workplace safety. This is most evident around active machinery, such as the diamond drilling rigs.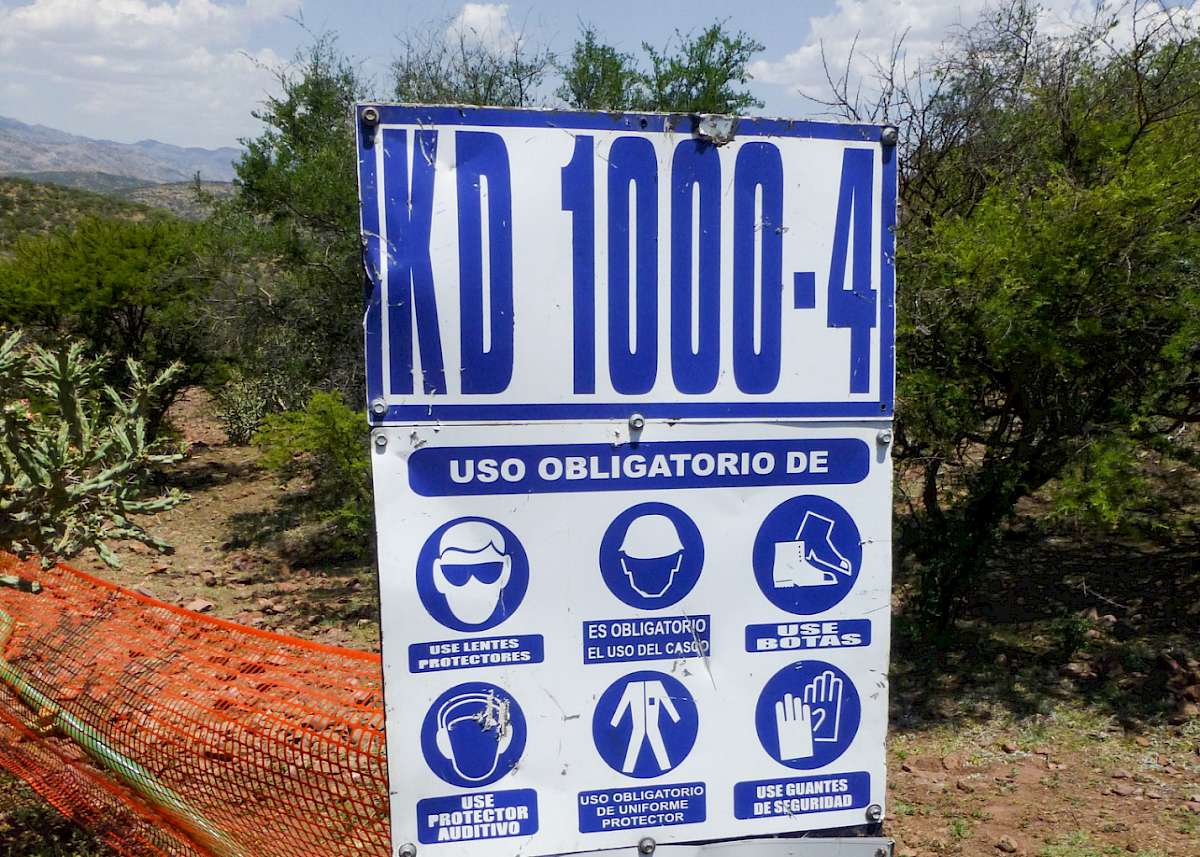 Safety advisory sign near an active diamond drilling rig.